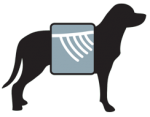 Welcome to our Patient X-Ray Portal

The Garden State Veterinary Services Patient Imaging Portal is now available. Please enter your account number to review diagnostic imaging tests that have been obtained at our facility. Your account number is found on any invoice or discharge/referral reports written from GSVServices.


Please Enter Your Patient ID Number in the Box, then Click "Search"